The Shadow in the skies
Introduction
[en] Welcome here, visitor.
This is my website which features a few guides, tools and role play stories (mostly in French). Put yourself at ease and enjoy your reading.
[fr] Bienvenue, visiteur.
Sur ce site, tu trouveras quelques guides (parfois en anglais), outils et des écritures de mon cru. Mets toi à l'aise et bonne lecture.
Tools
Guides
Strategy 101 (en)

An introduction to military strategy.

Entosis 101 (en)

Tactics and feedback for entosis warfare in EvE Online.
Stories
L'histoire de Ryanis (fr - EvE universe)
Shadow story (en - Dual Universe)
Blogs externes dans l'univers d'EvE Online (ils ne sont pas de moi, mais ils méritent le détour quand même ;) )
About me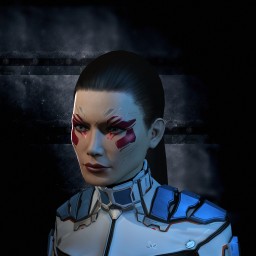 [en] Who am I ?
Well, I answer to a lot of names... You may know me as Ryanis from EvE Online, Lys, Hiryus, Lys, Jya, Shadow...
I'm a French man living in Paris, envjoying writting, role play and video games.
I made this website in an attempt to centralize stories, tools and guides I create in the hope that others will find them interesting.
Feel free to send feedback at ryanis.shadow@gmail.com.
[fr] Qui suis-je ?
J'ai porté beaucoup de noms et de pseudonymes... Ryanis, Lys, Hiryus, Lys, Jya, Shadow...
J'habite à Paris et j'aime écrire, le role play et les jeux vidéos.
J'ai créé ce site pour pour centraliser les différentes histoires, outils et guides créés au gré de mes envies, en espérant qu'ils puissent servire à d'autres.
Pour toute remarque ou suggestion, n'hésitez pas à me contacter via ryanis.shadow@gmail.com.
About Dual Universe
[en] Dual Universe is a massively multiplayer sandbox and futuristic game. In short, it looks like an hybrid between EvE Online and Space Engineers. But better.
The game is still in early development by NovaQuark Team (release scheduled for late 2018). But I got to test it and I am part of the Alpha team. Also, you can find good gameplay preview on the dev blog and forums.
As far as I am concerned, I believe that the game will be amazing with great gameplay and I like how NovaQark is taking relevant inputs from the community to improve the design.
This may be my own feeling, but it has been a long time since I find an interesting and novating game. Also, Massively Multiplayer games usually failed into "me and my guild / clan / corporation playing solo"...
This is where Dual Universe is different: one enormous world, no instantiation, all gameplay centered around multiplayer organizations and interactions. Fully editable world, voxel building, exploration, PvP... Background is also appealing and I'm sure those who like role play will enjoy it.
The game is founded by private investors, but NovaQuark also opened it to the community and started a Kickstarter with the following video which details most of the game features:
All in all, the gameplay is huge and carefully designed. Developers also achieve impressive technical performances to allow thousands of players to play with a lot of freedom into a single universe.
I hope to play the game as soon as possible in a finished version.
But don't listen to me. Take your time to build a perfect game and thank you NovaQuark.
About EvE Online
[en] EvE Online is a massively multiplayer sandbox game taking place in a future and distant space. You incarn a capsuleer, an immortal pilot who serves no other master than himself.
Thousands of players are connected on a single shard universe nearly at all times and across all countries. The universe is composed of hundreds of systems and events that players can directly impact through completing events, conquering sovereignty and deploying different kind of starbases.
Despite being quite old (first release in 2003), CCP is improving graphics and gameplay continuously, making the game better and better. Also, compared to other games I've played (and that's quite a lot), CCP is really listening to players and has a good communication most of the time.
EvE is a hard game where you can lose nearly all you have. But it's also a wonderful sandbox where PvP, economy and politic have an important place and gameplay which make it fun to play... and quite time-consuming :).
If you want to discover the game, you can use my referral link to get a bit more free time on your trial (and I get a little reward too if you subscribe, which is always cool).
If you have any question once online, feel free to contact me on Ryanis.
Fly safe.
[fr] EvE Online est un jeu massivement multijoueur de type "sandbox". Le jeu se tient dans un univers futuriste où vous incarnez un pilote immortel à sa propre solde.
L'univers est unique et non instancié. Des milliers de joueurs sont connectés presque à tout instant et il est possible d'interagir avec chacun d'entre eux, que ce soit de manière pacifique... ou plus généralement à grand renfort d'armes en tout genre. L'univers est constitué de centaines de systèmes (il faut un peu de place pour les milliers de joueurs !) sur lesquels chaque joueur peut apposer sa marque, que ce soit en conquérant des systèmes pour son alliance, en déployant différentes structures spatiales, ou en agissant sur les différents évènement aléatoires.
Bien que le jeu soit relativement vieu (première sortie en 2003), CCP le garde constamment à jour, que ce soit au niveau des graphiques ou du gameplay. De plus, CCP est plus à l'écoute des joueurs que la plupart des éditeurs.
EvE est un jeu difficile ("hardcore" diront certains), et certainement complexe au début. Mais c'est surtout un très bon jeu pour tous ceux qui aiment le PvP, le commerce ou la politique.
Si vous voulez découvrir le jeu, il est possible de créer un compte restreint mais gratuit. Je vous propose aussi un parrainage qui vous donne un petit bonus pour vos compétences (je gagne aussi une récompense en jeu si vous souscrivez par la suite, ce qui est toujours appréciable).
Si vous avez des questions, n'hésitez pas à les poser par mail (ryanis.shadow@gmail.com) ou sur le jeu (personnage Ryanis).
Bon jeu.